SHADES OF DARKNESS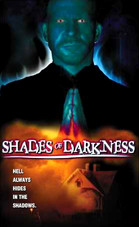 In the small town of Autumn Hills, something is coming... to take away your pain... to take away your fear... to take away your life... The embodiment of evil... of cold hate... it will thrive on your weakness and consume your soul... and only one woman has what it takes to stop it.
"Shades of Darkness" is the story of a young woman named Bridget Avers (Anne Trebilcock), who returns to her home town to discover a threatening Entity (John Maczko - Extreme Measures, Night and the City) attempting to wipe out the entire population. Aware that she has a tie to the town through a past life, Bridget begins to put together the pieces of a much larger puzzle, revealing a course through history that only she has the knowledge to stop. As Bridget confronts the Entity, its massing strength threatens to take over the townspeople with its hateful plague.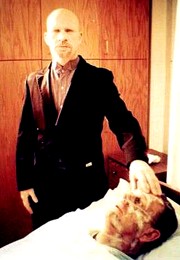 Her two worlds collide, blurring the lines between the past and the present. She soon realizes that the powerful force that the Entity embodies will destroy her and the people of Autumn Hills if she cannot stop its destructive reign.
SHADES OF DARKNESS is a feature length supernatural thriller shot on film and posted digitally. Now available at Hollywood Video in Binghamton.
For more information about the movie visit Misty Falls Motion Picture Company on the web at www.MistyFalls.com.


| Home | Resumé | Photos | Movies | Music | Projects | |

M A C Z K O . C O M
Email